Last Minute Black Friday Tips
So tomorrow's the big day! By now many of you have your turkey in the oven and are baking pies in preparation for your Thanksgiving Day feast. But in the back of your mind you are counting down the minutes until Black Friday. We totally get you, and to help you out on this gigantic shopping day, here are some last minute tips for those of you who are going to brave the stores, to help make your Black Friday experience both profitable and fun.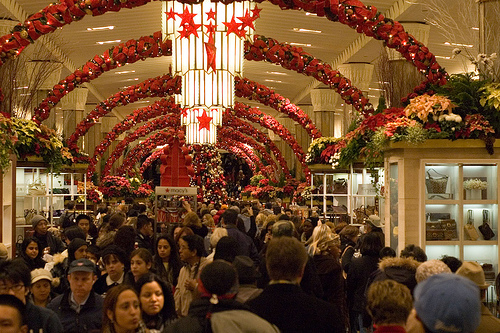 Last Minute Black Friday Tips:
Know where the sales are – By now you should already have a list of the things you want to buy and where they are on sale for Black Friday. It's a good idea not to step blindly into the throng, but rather to have a plan of action.
Carry store ads with you – If you found something that is going to be on sale, be sure to clip the ad out or print it off your computer and carry it along with you. Store employees are going to be very busy and mistakes in pricing could be made. This will ensure you get the advertised price on your item.
Take advantage of credit card holiday specials – Often credit card companies offer holiday incentives, like discount fees, bonuses and extra reward points. Check with your credit card company in advance to see if there are offers like these that you can take advantage of.
Ask for gift receipts–A gift receipt is for the person you are buying the gift for, in case they need to return it. The gift receipt will have the item information without the price.
Make a list–Things are going to be loud and hectic, so before you leave home make a list of what you plan to buy. This will help save you a major headache once you begin your shopping experience.
Be kind and courteous – Everyone who is going shopping on Black Friday knows beforehand that it is going to be crowded, and that there will be long waits in line. Remember that you are all in this together and display toward your neighbor and store employees the reason for the season, which  is love.
From the PJ team to all of our readers, we hope you have the best Thanksgiving ever and find loads of great deals on Black Friday!
And, with Cyber Monday just around the corner, be sure to check back here for additional savings opportunities…