How to Check the Balance on Your 1-800-Flowers.com Gift Card
Mothers Day is this Sunday, May 8th. Do you have plans?  Here are some quick reminders to help you coordinate the celebration of Mom.
Mothers Day Cards
Mail them today to get them there in time for Mothers Day. Writing an extra note, even just "Thank You Mom", when you sign it goes a long way to let mom know you're thinking about her.
Mothers Day Brunch
Start Googling restaurants or calling to make your reservations now.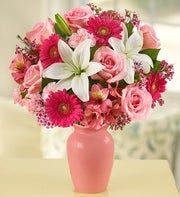 Mothers Day Flower Delivery
When do you want those flowers delivered? Friday at her work? Saturday at home (trump your fellow siblings by being the first to wish mom a happy Mothers Day)? Sunday? If you're bringing flowers, one good idea is to bring an arrangement, so that mom doesn't have to spend time putting them into a vase. 1-800-Flowers.com has an online tool that will help you get your Mothers Day flowers delivered where and when you want them AND has free shipping right now when you select certain dates for delivery, an approximately $15 savings!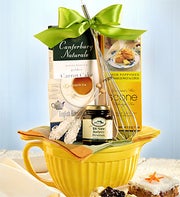 Mothers Day Gifts
Do you have to ship them? Don't forget the wrap and the card. And don't forget that if mom is dieting, skip the chocolate, or go for something small and exquisite.
Check the Balance on Your 1-800-Flowers Gift Card
You can get discount 1-800-Flowers Gift Cards right here on Plastic Jungle. 1-800-Flowers doesn't issue eGift Cards at this time.
The 1-800-Flowers Gift Card is five Gift Cards in one because they can be redeemed at 1-800-FLOWERS.COM (www.1800flowers.com), 1-800-BASKETS.COM (www.1800baskets.com), Cheryl's (www.cheryls.com), Fannie May (www.fanniemay.com) and The Popcorn Factory (www.thepopcornfactory.com).
Online: There is no way to check your 1-800-Flowers Gift Card balance online.
Phone: Call 1-800-242-5353.
Want to Find a 1-800-Flowers Florist? Find a 1-800-Flowers store or florist near you using the 1-800-Flowers Store Locator.
Sell Your Gift Card
Once you know your balance, you can sell or trade your gift card securely on Plastic Jungle. At Plastic Jungle, you can trade any unused gift card for cash, or an Amazon.com Gift Card, or use it to donate the funds to charity (Gift Cards for Good—look for the green ribbon at checkout), or even fund a PayPal account.
To know how much your gift card is worth in exchange on Plastic Jungle, on the main page, click "Sell Gift Cards" at the top of the page. Look up the store and enter the gift card balance you've just acquired. You'll see instantly what your gift card balance is worth in cash or trade.
Check other Plastic Jungle blog posts for the same "Check Your Gift Card Balance" information for other stores, including Sears, Land's End, Macy's, Best Buy, Lowe's, and more.
Category:
Check the Balance of your Gift Card
,
How to...
| Tags:
1-800-flowers.com
,
1-800-flowers.com gift cards
,
discount 1-800-FLOWERS gift cards
,
discount gift cards
,
discounted gift cards
,
exchange gift cards
,
florist deals
,
florist discount
,
flower delivery deals
,
gift card balance
,
gift card deals
,
Gift Card Exchange
,
gift card ideas
,
gift cards for less
,
Gift Cards Online
,
holiday shopping
,
Mothers Day Ideas
,
plastic jungle
,
save on discounted gift cards
,
Sell Gift Cards